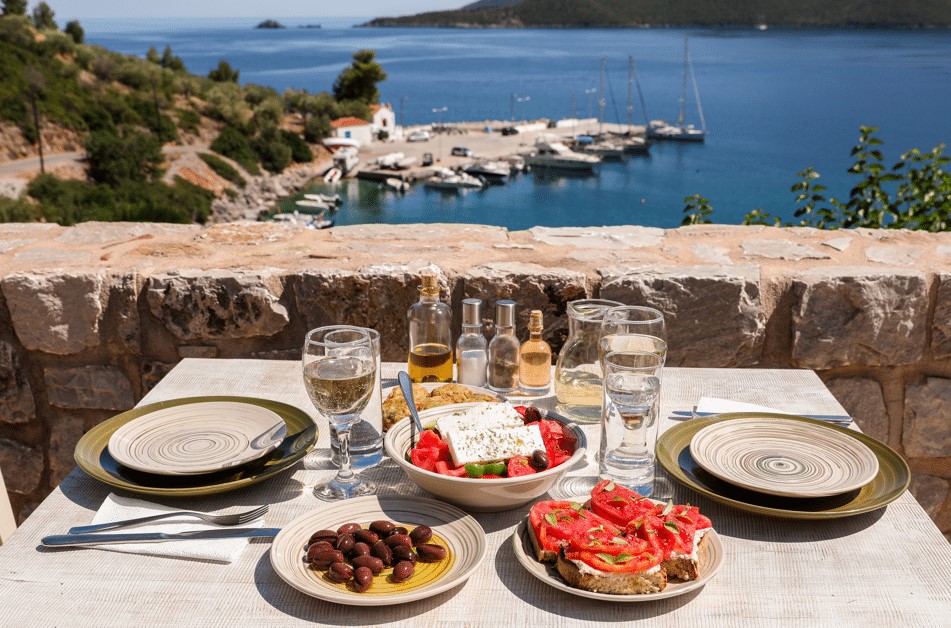 Greek Gifts II

Sat 28 November 2020
18:30 - 19:30
For Delivery
Tickets £18.00 each.


Greece's culinary tradition goes back hundreds of years and has evolved as part of the food of the Ottoman Empire with its Arabic, Persian and Turkish roots. Greece has more than 250 days of sun a year and the resulting food is fresh and, usually heart healthy. Our menu will include vibrant, seasonal foods and Greek specialities incorporated into some traditional and more modern dishes. We may not be able to travel to Greece just now but join us to bring some Mediterranean culinary pleasures into your home.